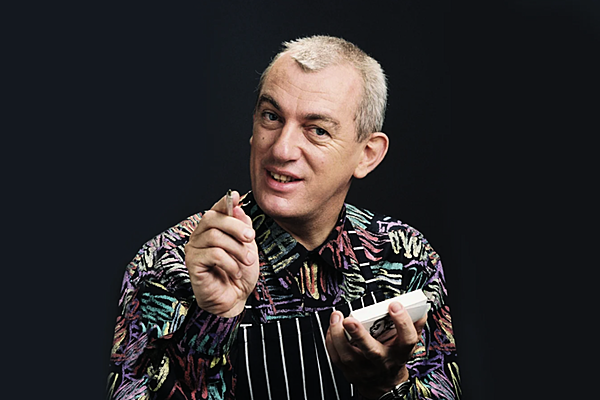 TRIBUTES HAVE been paid following the sad death of Eurovision-winning songwriter and former RTE broadcaster Shay Healy.
Healy died aged 78.
Born in Sandymount, Dublin, Healy first worked as a trainee cameraman at RTE before going on to present several much-loved music programmes along with a selection of light entertainment shows.
His career was unique for the sheer diversity of his achievements.
Among them was his contribution to Ireland's 1980 Eurovision victory, with Healy writing Johnny Logan's winning song What's Another Year.
Advertisement
To many, however, Healy will be remembered for his work as the host of the headline-grabbing late night talk show Nighthawks.
The show's most memorable episode came in 1992, when former minister for justice Sean Doherty was interviewed about alleged phone tapping.
The revelations gleaned from that chat ultimately led to the resignation of Charles Haughey as Taoiseach.
Healy continued to present and work in television and media and even set up his own production company.
Despite being diagnosed with Parkinson;s in 2004, he continued to work.
Advertisement
Life became more difficult for Healy in his later years, following the death of his beloved wife Dymphna in 2017. He is survived by two sons.
President Michael D Higgins paid tribute a poignant tribute to Healy, reflecting that his death "will have been heard with sadness by so many across the community of music and music-making in Ireland".
He said: "Shay's talents extended across so many areas and continued, even when challenged by illness, into the modern decades.
"His approach to everything he did was original and conveyed with enthusiasm.
"The range of his song-writing was such that it included not just songs that could compete with real prospect at Eurovision, but also songs that responded to contemporary events and that could take their place in the folk community.
Advertisement
"I treasure the correspondence I received from him over the years at different points of both of our lives. To have known him as a friend was a great privilege. He was loyal in his friendship and generous in its expression."
Other tributes flooded in via social media.
Fellow broadcaster and musician Aonghus McAnally wrote: "So sorry to wake up to the news that the brilliantly wonderful genius of music and comedy Shay Healy has died. So many great memories together. We are in a sadder place today."
Writer John Creedon tweeted: "Miss the gags, theories, enthusiasm & phonecalls. Apart from his huge talent, he was a lovely, kind man."
Advertisement
Irish television presenter Daithi O Se also wrote: "Very sad to hear my old buddy Shay Healy has passed away. Had a great time working with him on Glor Tire and a few other show. Duine dar gcuid fhein, one of our own."
Elsewhere, Journalist Flor Mac Carthy also paid her respects, writing "Such sad news. Shay Healy was brilliant and brave, and with Nighthawks broke new ground on Irish tv. Even in recent years, he never lost that streak of divilment."
While the Wolfe Tones also paid tribute, tweeting "We're saddened to hear of the passing of Shay Healy, his lifelong contribution to Irish music will endure, our condolences to family, friends and many fans, Ar dheis De go raibh a anam."
R.I.P. Shay. Gone but never forgotten.
Advertisement